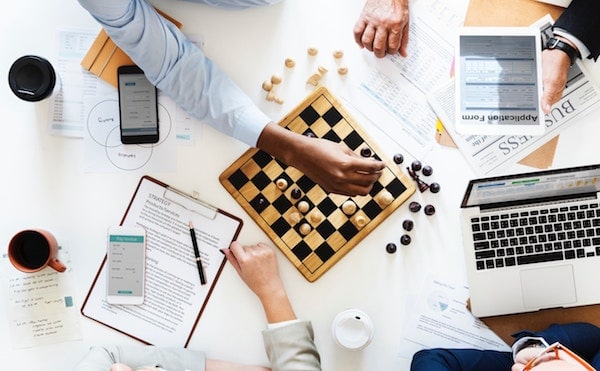 Why Should You Diversify?
By: Curt Stowers
Asset allocation is one of the most important topics to understand as you pursue your investment journey. I rank it third in order of importance when it comes to developing and implementing an effective Investment Policy Strategy (IPS) My ranking is as follows:
Understand that your emotions are going to cause you to make bad decisions and put an IPS in place to ensure rational versus emotional decision making.
Determine the amount of volatility you can handle as an investor, and use this to drive your equity-to-fixed-income allocation.
Determine your asset allocation strategy (e.g., which geographic and asset categories you will invest in).
Determine which investment vehicles you will use (e.g., individual equities, bonds, mutual funds, investment style, etc.).
Discussing Asset Allocation
A very large percentage of the discussions you will hear regarding investments center around the topic of asset allocation.
These discussions go something like this:
"I am a big fan of the US."
"I think Europe is poised for a recovery."
"Emerging markets are way too risky for me."
"I need to be in bonds as I am retired."
What I find interesting about this sort of chatter is that (i) it changes over time, and (ii) it often goes toward "all or nothing" thinking. Both of these are dangerous in my opinion. I pull out to well known maxims to remind readers about these two things:
"Those who do not study history are doomed to repeat it." (or, if you prefer, "It is NOT different this time.")
"Don't put all of your eggs in one basket"
One of the Best Lessons – From the "Lost Decade" of 2000-2009
An IPS built on diversification amongst asset classes has a well-proven track record. One of the best lessons here regards the "lost decade" of investing during 2000-2009. During this time, one of the most widely followed investment indices the S&P 500 returned a cumulative return of NEGATIVE 9.10%. This fact—and it is a fact—has been used to SELL (and I use the word "sell" consciously) more inappropriate (in my opinion) financial products than just about anything else.
Yes, the S&P 500—which represents the 500 biggest companies in the US —did experience a decade long negative return. However, other asset classes returned MASSIVELY positive returns during this decade (see the attached article). Investors who bought in and went 100% into large cap, US based companies did poorly. And yet investors that pursued a disciplined IPS structured around diversification across asset classes did very well in this time period. At the core of my investment philosophy are two unshakable beliefs:
My Two Unshakable Beliefs
Twenty years from now the world's population will be larger than it is now.
Twenty years from now the world's economy will be larger than it is now.
Looking Ahead
The next few months may bring continued volatility to the market. If they do not, I am 100% certain that volatility will return sometime in the following twelve months—markets are messy in the short term!
However, if you focus on building and implementing an IPS, you will—over time—come to a place of peace with your investments and realize that they are only a tool that helps to provide financial freedom, so that you are able to pursue personal significance.
Thank you for sharing a bit of your time with me this Friday.
Would You Like More Support?
---
Do you have a well-defined Investment Policy Strategy that is used to drive your investments in support of a comprehensive financial plan?
---
If not, would you like to partner with someone who is used to helping people get through these struggles and (then, with confidence) implement portfolio strategies in a systematic manner while focusing on your desired outcomes?
---
If so, feel free to send us an email or give us a call. We'd love to have the opportunity to help you find a bit more peace of mind when it comes to investing.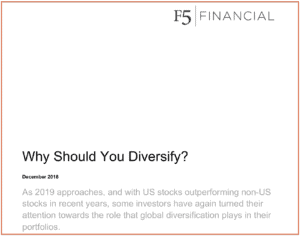 Enjoy the read and remember, it's NOT about the money. It's about how the money supports your goals!
Photo credit: Rawpixel on unsplash.com
F5 Financial
F5 Financial is a fee-only wealth management firm with a holistic approach to financial planning, personal goals, and behavioral change. Through our F5 Process, we provide insight and tailored strategies that inspire and equip our clients to enjoy a life of significance and financial freedom.
F5 Financial provides fee-only financial planning services to Naperville, Plainfield, Bolingbrook, Aurora, Oswego, Geneva, St. Charles, Wheaton, Glen Ellyn, Lisle, Chicago and the surrounding communities; to McDonough, Henry County, Fayette County, Atlanta and the surrounding communities; to Venice, Sarasota, Fort Myers, Port Charlotte, Cape Coral, Osprey, North Port, and the surrounding communities; and nationally.
We'd love to have the opportunity to hear about your situation. Contact us here to schedule an appointment for a consultation.
---
Helping You With
Wealth Preservation – Wealth Enhancement – Wealth Transfer – Wealth Protection – Charitable Giving