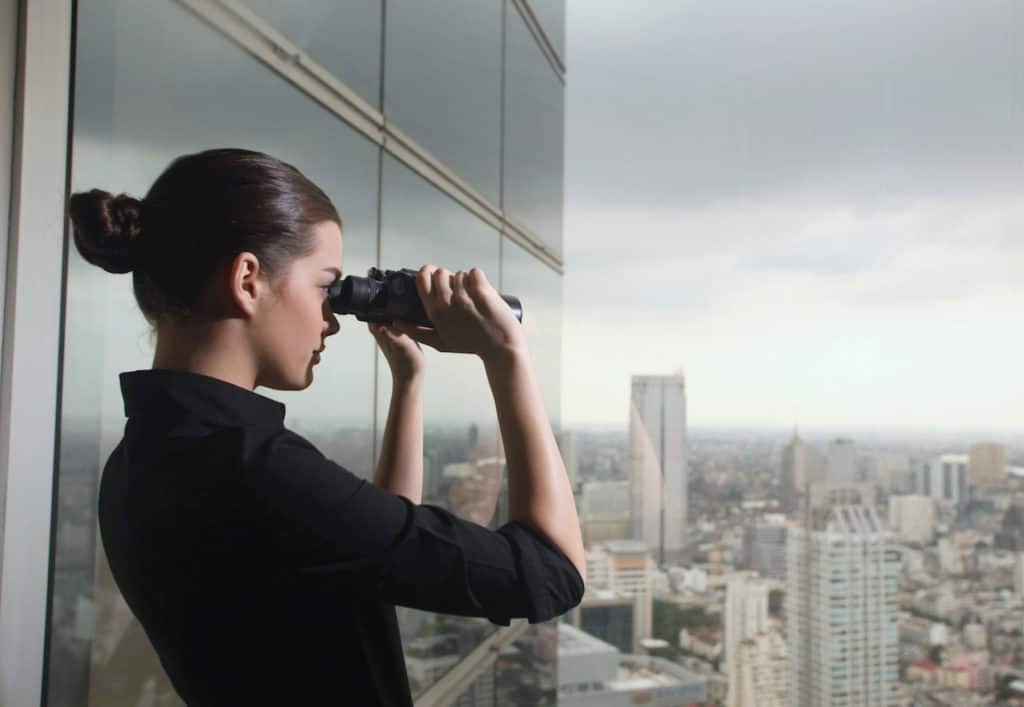 Prediction Season – Why the Pundits are Clueless
By: Curt Stowers
OK, let me start by dialing it down a notch: Not ALL of the pundits are TOTALLY clueless. Many of them do a wonderful job of recapping the facts of the current economic environment. However, when it comes to predicting the SPECIFICS of the future, I do not believe that any of them are blessed with the ability to see the future. That skill has only ever belonged to one Man, and He has not yet made His way back to earth!
So why do so many of the folks we see in the media insist on offering their opinions of what will happen to the market? The flippant answer would be "because they failed as weathermen"; however, I think the reality is more closely related to the fear/discomfort that most of us face when it comes to money and finances.
Money is at the top of the list of taboo subjects. For most, it is more off-limits than politics, religion or sex. How ironic that in a capitalist society we are so uncomfortable with this amazing topic! As a result, we are drawn to those that are willing to speak about the topic. "Perhaps they know what we do not." "Perhaps they can show us the way." Don't get sucked in!
Game of Speculation
What the prognosticators are attempting to do is to suck you into the game of SPECULATION versus the science of investing. Speculation is making short-term decisions on when, where, and how to place your funds in the capital markets. News flash—over the short-term NOTHING is predictable.
Science of Investing
Conversely, INVESTING is about consistently and systematically applying a well-defined process to placing your funds in the capital market. Up until this point in time, the capital markets have proven to be efficient, the world has continued to add more people, and the global economy has continued to grow. As a result, following a solid Investment Policy Strategy (IPS) has proven to deliver solid results for investors.
I pulled out the attached article from late 2016 that dealt with this exact topic. It is worth a quick read to remind yourself about predictions and portfolios.
---
Do you have a well-defined Investment Policy Strategy that is used to drive your investments in support of a comprehensive financial plan?
---
If not, would you like to partner with someone who is used to helping people get through these struggles and (then, with confidence) implement portfolio strategies in a systematic manner while focusing on your desired outcomes?
---
If so, feel free to send us an email or give us a call. We'd love to have the opportunity to help you find a bit more peace of mind when it comes to investing.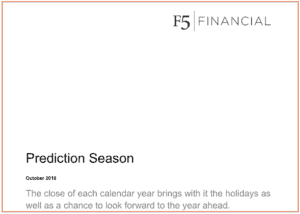 Enjoy the read and remember, it's NOT about the money. It's about how the money supports your goals!
Photo credit: Stock Unlimited
F5 Financial
F5 Financial is a fee-only wealth management firm with a holistic approach to financial planning, personal goals, and behavioral change. Through our F5 Process, we provide insight and tailored strategies that inspire and equip our clients to enjoy a life of significance and financial freedom.
F5 Financial provides fee-only financial planning services to Naperville, Plainfield, Bolingbrook, Aurora, Oswego, Geneva, St. Charles, Wheaton, Glen Ellyn, Lisle, Chicago and the surrounding communities; to McDonough, Henry County, Fayette County, Atlanta and the surrounding communities; to Venice, Sarasota, Fort Myers, Port Charlotte, Cape Coral, Osprey, North Port, and the surrounding communities; and nationally.
We'd love to have the opportunity to hear about your situation. Contact us here to schedule an appointment for a consultation.
---
Helping You With
Wealth Preservation – Wealth Enhancement – Wealth Transfer – Wealth Protection – Charitable Giving