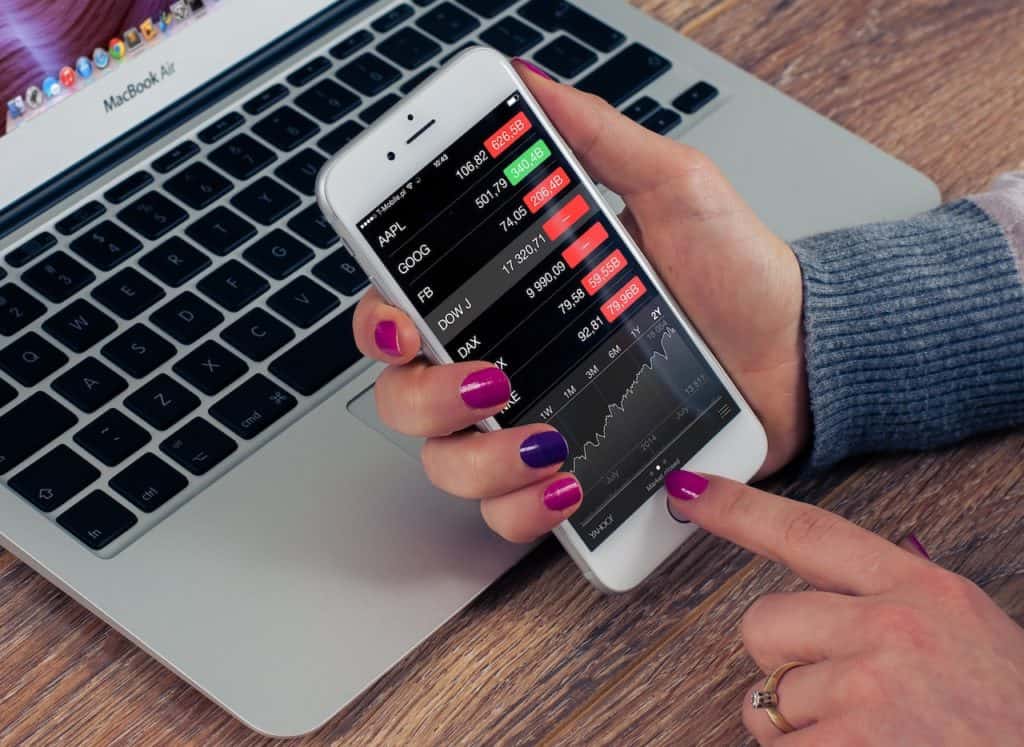 Why You Should NOT Pay Attention to "The Dow"
By: Curt Stowers
Just about every news channel, every financial web site, and every newspaper has the Dow Jones Industrial Average (DJIA) prominently displayed where you can easily view it. Further, people LOVE to talk about how the "Dow was up 500 points" or the "Dow was down 500 points." The next time someone brings this up, ask them to explain what it means. I would love to hear their response!
The DJIA is an example of an index. In this case, it is a market cap weighted index of thirty large cap stocks chosen by a panel of experts as representative of the US economy. That's a mouthful:
Index
Market cap weighted
Large cap
Panel of experts
Representative of the US economy
Each of the above terms has precise meanings that, when combined, help you to understand the DJIA. More specifically, this combination describes what the DJIA is and is not.
Let's spend a few minutes describing each of these in simple language:
Index – A collection of securities
Market cap weighted – The amount of each security included in the calculation of the index is dependent on the total value of all shares outstanding of that security. To simplify think of this as what it would cost to buy all shares of stock for a single company
Large cap – BIG companies
Panel of experts – I'm going to leave this one to your imagination. However, you might go with "Anyone 50 miles from home with a briefcase"—cynicism intended
Representative of the US economy—Reflecting what goes in the USA but NOT the world
So, the DJIA speaks to the value of 30 big US companies. In my opinion, that is NOT the bell-weather indicator that I would recommend for gauging where things are headed! However, it does provide an easy way to communicate big numbers via the media with the goal of driving an emotional response in those who see/here this information.
Take a look at the attached article for additional information about this topic.
As always, thank you for sharing a bit of your time with us this Friday.
Would You Like More Support?
---
Do you have a well-defined Investment Policy Strategy that is used to drive your investments in support of a comprehensive financial plan?
---
If not, would you like to partner with someone who is used to helping people get through these struggles and (then, with confidence) implement portfolio strategies in a systematic manner while focusing on your desired outcomes?
---
If so, feel free to send us an email or give us a call. We'd love to have the opportunity to help you find a bit more peace of mind when it comes to investing.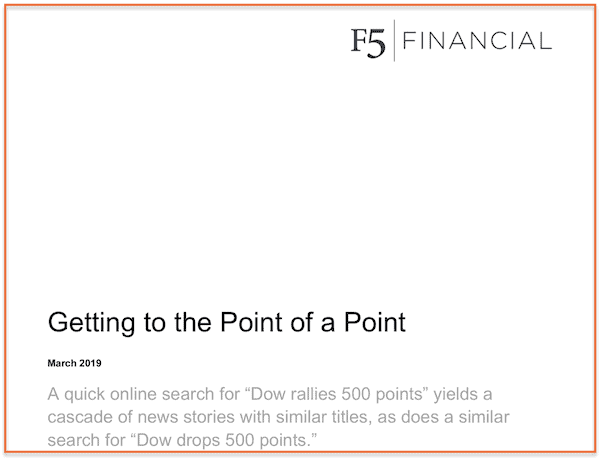 Enjoy the read and remember, it's NOT about the money. It's about how the money supports your goals!
Photo credit: William Iven on unsplash.com
F5 Financial
F5 Financial is a fee-only wealth management firm with a holistic approach to financial planning, personal goals, and behavioral change. Through our F5 Process, we provide insight and tailored strategies that inspire and equip our clients to enjoy a life of significance and financial freedom.
F5 Financial provides fee-only financial planning services to Naperville, Plainfield, Bolingbrook, Aurora, Oswego, Geneva, St. Charles, Wheaton, Glen Ellyn, Lisle, Chicago and the surrounding communities; to McDonough, Henry County, Fayette County, Atlanta and the surrounding communities; to Venice, Sarasota, Fort Myers, Port Charlotte, Cape Coral, Osprey, North Port, and the surrounding communities; and nationally.
We'd love to have the opportunity to hear about your situation. Contact us here to schedule an appointment for a consultation.
---
Helping You With
Wealth Preservation – Wealth Enhancement – Wealth Transfer – Wealth Protection – Charitable Giving