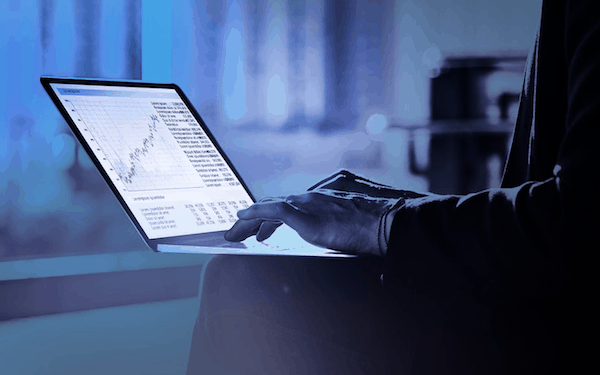 Will Inflation Hurt Stock Returns?
By: Curt Stowers
Does inflation hurt market returns?
In short, NO! Take a look at the chart below: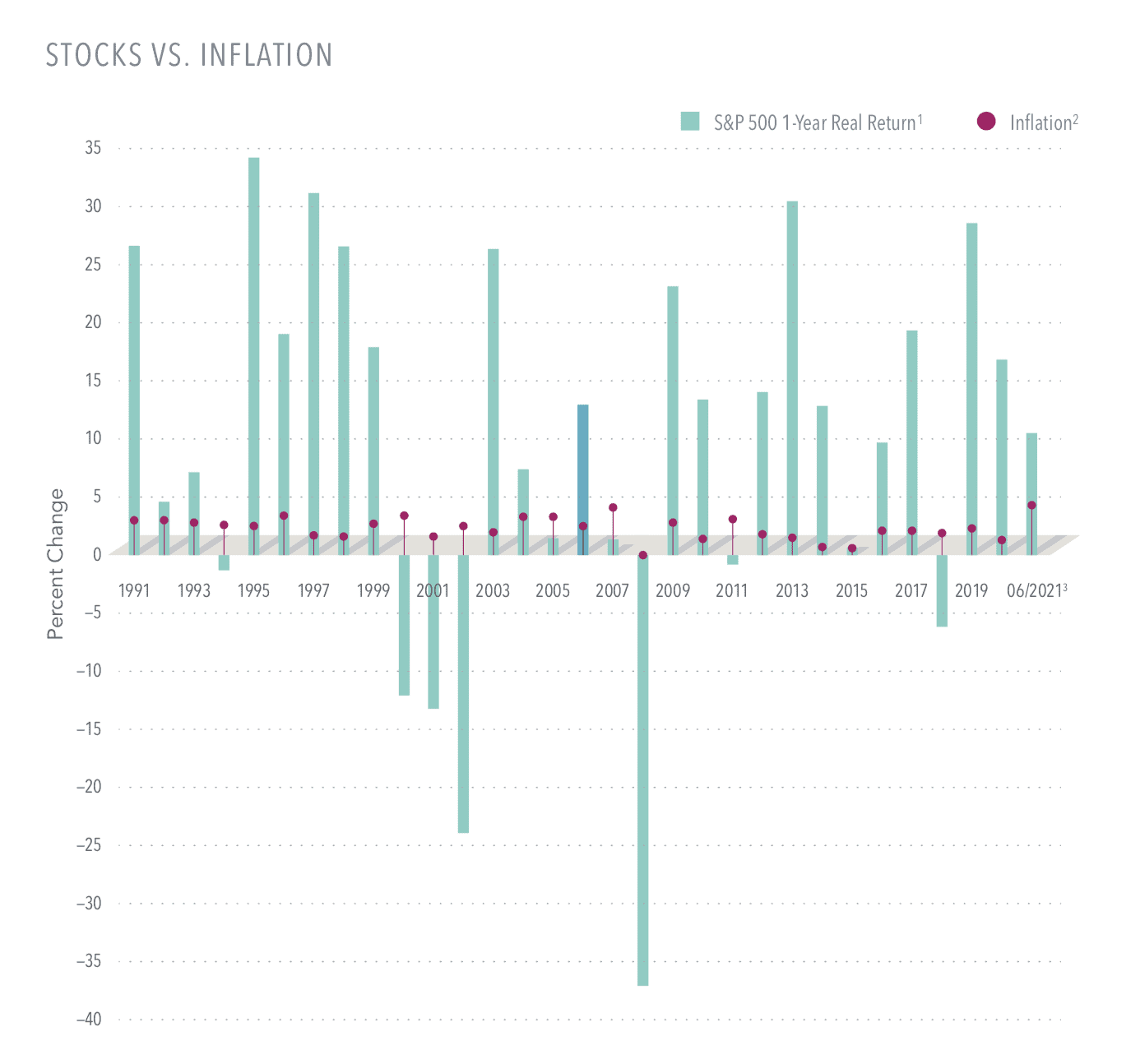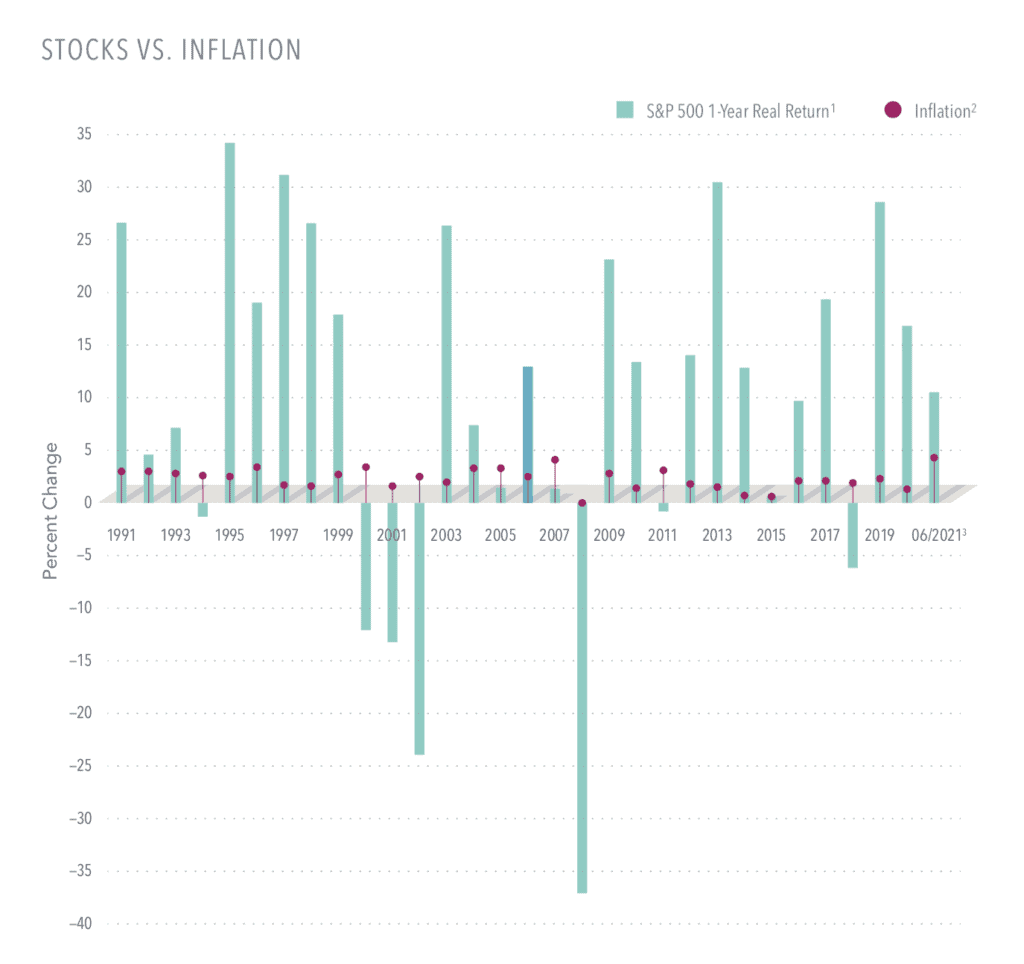 Since 1991 the weakest returns in the market were aligned with the LOWEST inflation and 23 of the 30 years saw positive returns even after adjusting for inflation.
So is Inflation Good for the Market?
Personally, I would not go down this path. Rather, I would say that inflation is a non-issue when it comes to the markets. My rationale is as follows:
Inflation means higher prices / we pay more
If we pay more, companies collect more
If companies collect more, sales go up
If companies maintain margin PERCENTAGES AND the market PE ratio remains constant the effect on market prices is neutral
So Why Does the Market Go Up?
In short, because knowledge goes up! Companies are nothing more than a collection of people and processes committed to a goal. And humans are amazing!
We continually transform our world, and, in the process, we create additional value. The price of a stock is the market weighing in on the value created by that business.
As we're constantly "pouring in" new knowledge, we're seeing the valuation of the market go up.
Keep in mind, however, that companies that are NOT bringing new knowledge into play are likely going to go DOWN in value over time.
While I may not win a Nobel Prize for this insight, it definitely aligns with what I have seen in practice, and it passes my "sniff test."
You can see a bit more information on this topic here.


Would You Like More Support?
---
Do you have a well-defined Investment Policy Strategy that is used to drive your investments in support of a comprehensive financial plan?
---
If not, would you like to partner with someone who is used to helping people get through these struggles and (then, with confidence) implement portfolio strategies in a systematic manner while focusing on your desired outcomes?
---
If so, feel free to send us an email or give us a call. We'd love to have the opportunity to help you find a bit more peace of mind when it comes to investing.
Photo credit: rawpixel.com
F5 Financial
F5 Financial is a fee-only wealth management firm with a holistic approach to financial planning, personal goals, and behavioral change. Through our F5 Process, we provide insight and tailored strategies that inspire and equip our clients to enjoy a life of significance and financial freedom.
F5 Financial provides fee-only financial planning services to Naperville, Plainfield, Bolingbrook, Aurora, Oswego, Geneva, St. Charles, Wheaton, Glen Ellyn, Lisle, Chicago and the surrounding communities; to McDonough, Henry County, Fayette County, Atlanta and the surrounding communities; to Venice, Sarasota, Fort Myers, Port Charlotte, Cape Coral, Osprey, North Port, and the surrounding communities; and nationally.
We'd love to have the opportunity to hear about your situation. Contact us here to schedule an appointment for a consultation.
---
Helping You With
Wealth Preservation – Wealth Enhancement – Wealth Transfer – Wealth Protection – Charitable Giving