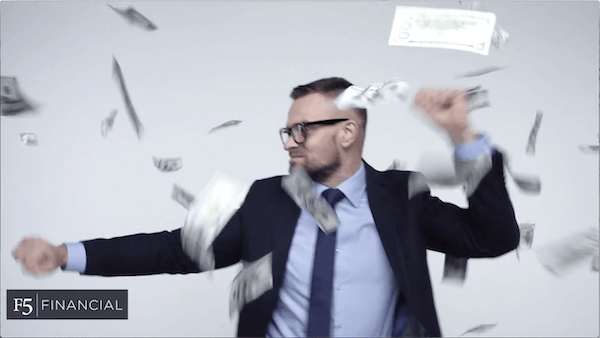 Financial Freedom Tips (Video) – Save Half Your Raise
By: Josh Duncan
One small change that can make a BIG impact on your future:
Are you ready to take the save-half-your-raise challenge? This is one of the best habits you can develop. Logically, your raise is money you were not using to live previously, so you can easily contribute half that raise into your retirement account.
In this 4-minute video, we discuss the 4 common challenges people find (and how to overcome them)—as well as the 2 other financial areas to prioritize/support with half your raise!
Full Transcript of video
Hello, I'm Josh Duncan with SCB News bringing you this edition of Financial Freedom. The purpose of Financial Freedom is to provide tips to help you achieve financial freedom for personal significance.
Saving money for retirement is challenging for many Americans. Bloomberg reported this year 48% of those 55 and older had nothing saved in a defined contribution plan. Defined contribution plans are those where the employee and/or employer add money to the plan, such as a 401(k) or 403(b).
This is not new information and has been a topic of discussion for many years. So why am I choosing to address the topic again? The reason is that I believe small changes can make a large impact. Saving for retirement is where a small change can make a big difference in your life.
The idea I would like to share with you today is saving half of your raise. That's it! It's very simple. The challenge is that each of us must decide to save half of our raise. Creating the discipline to make this change is where the challenge comes in.
The logic behind this strategy is very easy to understand. You have your review at work and your boss tells you how much of a raise you receive. Regardless if you are paid a salary or by the hour, divide it by two and that is the amount you add to your current retirement savings.
Here's where all the challenges start. Some common reasons for not making this change are debt to pay off, large purchase to make, cannot remember my login information for my retirement plan, and not knowing how to make the change within my retirement plan. These are real issues that face many Americans and keep them from making wise choices for retirement savings.
It's my belief that paying off consumer debt and having an emergency fund are of higher priority than saving half of your raise. However, if you do not have any consumer debt and a funded emergency fund, consider implementing this strategy.
Again, logically, the raise is money you were not using to live previously. I wish I would have made this strategy a habit early in my career before I had a family. Then it would have been easy to continue to save more for retirement.
The reality is that we do not make our decisions logically though. We make decisions emotionally and our desires are tied closely to our emotions. It doesn't help that marketing experts are very good at drawing us in to believe we need the products and services they're offering. Additionally, we can purchase these items quickly with a computer and credit card.
My challenge for you is to review your current situation of consumer debt and an emergency fund. If you have these is good order, then review the amount of your last raise. Divide the amount in half and increase your retirement savings by this amount. If you do not know how to login to your retirement account or make the change, ask an HR professional with your employer or use the contact information on your last statement. If you have a financial advisor, as them for this assistance.
This is a small change you can implement. The payoff will be much higher than any time invested to make it happen.
Thank you for joining me for Financial Freedom. I'm Josh Duncan, Financial Advisor with F5 Financial Planning, helping you achieve financial freedom for personal significance. Please contact me here to send topics you would like me to cover. See you next time.
Photo credit: SCB Video TV Marketing (producers of the video)
---
Most recent video blog post:
Financial Freedom Tips - Pre-Tax Savings
F5 Financial
F5 Financial is a fee-only wealth management firm with a holistic approach to financial planning, personal goals, and behavioral change. Through our F5 Process, we provide insight and tailored strategies that inspire and equip our clients to enjoy a life of significance and financial freedom.
F5 Financial provides fee-only financial planning services to Naperville, Plainfield, Bolingbrook, Aurora, Oswego, Geneva, St. Charles, Wheaton, Glen Ellyn, Lisle, Chicago and the surrounding communities; to McDonough, Henry County, Fayette County, Atlanta and the surrounding communities; to Venice, Sarasota, Fort Myers, Port Charlotte, Cape Coral, Osprey, North Port, and the surrounding communities; and nationally.
We'd love to have the opportunity to hear about your situation. Contact us here to schedule an appointment for a consultation.
---
Helping You With
Wealth Preservation – Wealth Enhancement – Wealth Transfer – Wealth Protection – Charitable Giving