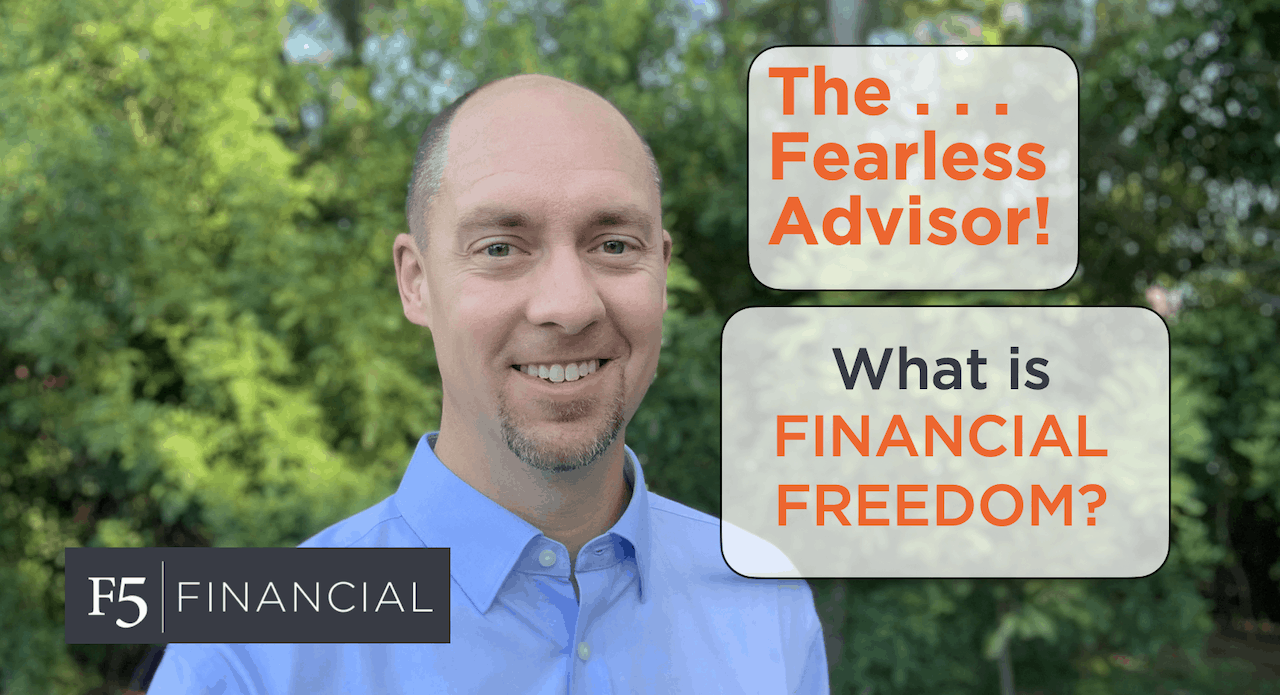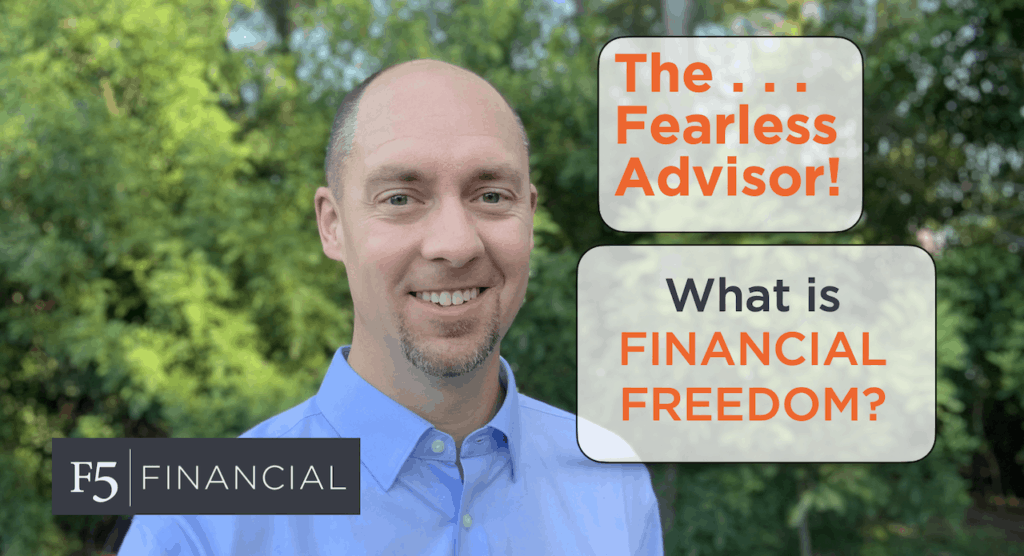 What is Financial Freedom?
By: Josh Duncan
Our firm's mission is to "inspire and equip our clients to enjoy a life of significance and financial freedom," and today the Fearless Advisor shares what financial freedom really is.
(The video is less than 5 minutes. Full transcript is below.)
Full Transcript of video
Hey friends, the Fearless Advisor here. Today I am going to discuss the meaning of financial freedom.
Financial freedom is a popular term but what does it mean?
The term "financial freedom" is used time and again in different areas within the financial industry. For example, books and classes on eliminating debt, debt consolidation companies, business coaches, and, yes, financial advisors like me. The point is this is a broad term and can be used to highlight a positive financial outcome for many people. However, many times the term is used to promote a quick-fix solution and not a long-term behavior change.
Financial freedom is only valuable if supporting a life of significance.
Our firm's mission states that "we inspire and equip our clients to enjoy a life of significance and financial freedom." The way we define financial freedom is having the financial resources that allow you to live with a focus on what is important to you. Let's focus on the last part of this definition first. What is important to you? Have ever sat down with a pen and paper and written down what is important to you in life? Is it experiences, time with your family, or improving your community?
What is important to you in life?
You probably have many areas of life that are important to you. Defining and prioritizing what is important to you is a valuable exercise. As you age and continue to grow, what is important to you and your order of priorities will likely change. I remember being 22 years old, and what was important to me was making money and having fun with my friends. Now that I'm married with three children, my priorities have changed to my faith, family, friends, and fitness.
Your relationship with money plays a key role in your journey to financial freedom.
Circling back to the first part of our definition, how do we get to the point where we have the financial resources we need to focus on these important parts of our lives? For many of us, this takes many years of learning from our successes and failures. Our relationship with money is developed over time from how we were raised to how life has impacted us.
What did you learn about money when growing up?
For me, my parents taught me to work and save money. However, they were not educated in investing. They started their careers with pensions and later had employer retirement plans introduced. The only investment advice I remember getting from my parents was when my dad told me to enroll in the 401(k) plan when I started working at Caterpillar. He worked for and later retired from Cat. He said they match the first 6% you put in the plan, and you can't beat free money. I took his advice and am glad I did.
This created a behavior early in my life that has continued for the rest of my life—saving money for the long haul. Additionally, I have learned and analyzed what mental barriers I have with finances and what's important to me. This has made for many good conversations with my wife, as we have learned to manage money as a family.
Behavior change is hard but not impossible!
Building your financial resources requires you reflect and modify your behaviors to ensure long-term success. Changing behaviors and beliefs after a lifetime of repetition can be challenging but is possible.
Having freedom is having
the ability to do what is right.
In my view, financial freedom is not about accumulating as much money as possible, so you can do anything at any time. I think that would get me into trouble. Having freedom is having the ability to do what is right. What I mean by financial freedom is defining the boundaries you operate within, so you can enjoy what is important.
The team at F5 Financial is ready to help!
If you need assistance or have questions about creating financial freedom in your life, the team here at F5 Financial would be happy to support you and your family. Thanks for joining us!
Photo credit: F5 Financial
---
Most recent video blog post:
What is the Health of your Wealth?
F5 Financial
F5 Financial is a fee-only wealth management firm with a holistic approach to financial planning, personal goals, and behavioral change. Through our F5 Process, we provide insight and tailored strategies that inspire and equip our clients to enjoy a life of significance and financial freedom.
F5 Financial provides fee-only financial planning services to Naperville, Plainfield, Bolingbrook, Aurora, Oswego, Geneva, St. Charles, Wheaton, Glen Ellyn, Lisle, Chicago and the surrounding communities; to McDonough, Henry County, Fayette County, Atlanta and the surrounding communities; to Venice, Sarasota, Fort Myers, Port Charlotte, Cape Coral, Osprey, North Port, and the surrounding communities; and nationally.
We'd love to have the opportunity to hear about your situation. Contact us here to schedule an appointment for a consultation.
---
Helping You With
Wealth Preservation – Wealth Enhancement – Wealth Transfer – Wealth Protection – Charitable Giving