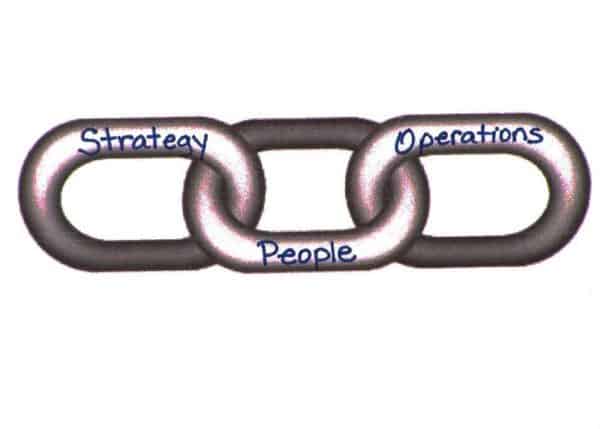 Leadership Lesson 21 – Good Intentions
By: Curt Stowers
You have no doubt heard that "The road to hell is paved with good intentions." There's probably no better adage available to remember rule 21:
Rule #21 - A leader must make execution their primary focus.
Think about it for a moment. You've got two individuals. One's brilliant, polished, savvy, knows his way around the business. He has the best ideas and knows all the right people. He's got a rolodex full of contacts. And he makes plan, after plan, after plan. And never actually moves forward. The second is a plodder. He's not the smartest or most polished. He works long hours, stumbles often, and always seems to be doing things the hard way. Yet each day, he moves the ball forward, accomplishes one additional goal. Who's the leader?
Execution is critical to being an effective leader. Without driving forward progress, all the theories in the world are worthless. As a leader you need to recognize this truism. The biggest challenge to execution is often the fear of failure—we'll address that topic in step 25. A quick disclaimer for all of you: The first guy is likely going to have a LOT of success as well. He may not be a leader, but that rolodex is darn powerful!
While the importance of execution has been drilled into my head by a lifetime of experiences, there's one book on the topic that provides, in my opinion, the best and most clear and concise summary of the topic: Execution: The Discipline of Getting Things Done by Larry Bossidy and Ram Charan. Their framework suggests three key building blocks and three key processes that are at the center of an execution-centric organization.
Execution has three building blocks:
Coaching the seven essential-leader behaviors
Creating a culture for change
Having the right people in place
Execution has three core processes:
Link your strategy and operations via a people process.
Implement a strategic-management process.
Implement an operational-management process.
A leader would be well served to evaluate their organization against the aforementioned three building blocks and three core processes that Bossidy and Charan's outline in their book.
Some may be wondering why the topic of execution is buried all the way down at step 21 in the list. It's by design. Execution may be accomplished in a number of ways. Furthermore, many focus only on execution. That single mindedness can destroy a leader, as they begin to put results in front of their people. Placing it at step 21 allows us to highlight the importance of execution, but also to remind leaders that execution without the right behaviors can be a disaster.
ACTION ITEM 21 - Read Execution: The Discipline of Getting Things Done by Larry Bossidy and Ram Charan and evaluate your organization against the framework they suggest.
You can get an overview of the book here.
F5 Financial
F5 Financial is a fee-only wealth management firm with a holistic approach to financial planning, personal goals, and behavioral change. Through our F5 Process, we provide insight and tailored strategies that inspire and equip our clients to enjoy a life of significance and financial freedom.
F5 Financial provides fee-only financial planning services to Naperville, Plainfield, Bolingbrook, Aurora, Oswego, Geneva, St. Charles, Wheaton, Glen Ellyn, Lisle, Chicago and the surrounding communities; to McDonough, Henry County, Fayette County, Atlanta and the surrounding communities; to Venice, Sarasota, Fort Myers, Port Charlotte, Cape Coral, Osprey, North Port, and the surrounding communities; and nationally.
We'd love to have the opportunity to hear about your situation. Contact us here to schedule an appointment for a consultation.
---
Helping You With
Wealth Preservation – Wealth Enhancement – Wealth Transfer – Wealth Protection – Charitable Giving