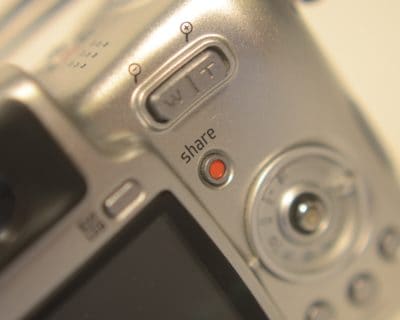 Leadership Lesson 5 – Quit Hoarding Information!
By: Curt Stowers
We've all heard it before: knowledge is power. Unfortunately, too many leaders let their fear of losing control dominate their behaviors and, accordingly, hoard the vast majority of all of the information they obtain.
This is wrong on so many levels:
It sets the leader up as a bottleneck. Any first-year business student knows what you do with bottlenecks . . .
It's a passive-aggressive behavior that pisses off your team. You're not too busy to communicate. In fact, it should be one of your top priorities.
It sends a message to your team that you do not trust them. They're the ones who will ultimately be responsible for implementing the strategy and ensuring that the results materialize. Does it really make sense to delay the flow of information to them?
The naysayers are likely going to chime in here with two major objections:
The first objection is usually, "I can barely get all of my tasks done now. There's no way I can spend the time to share all that I learn each day." Poppycock.
First, it is extremely unlikely that you're as organized as you think you are. We'll talk more about that later. However, for the purpose of this topic, make communication the second half-hour of the day—remember the first half hour was focusing on your leadership aspirations. Communication will be on that list. Voila! In the second half-hour you have already fulfilled one of your major aspirations.
Second, your business does not move that fast and there are not that many changes day to day. Period.
Initially this new task is going to seem daunting. Sharing EVERYTHING would seem to be an enormous task. However, if you share all new information as it emerges, there just isn't that much new each day. The reality is that a lot of what we see each day is simply an endless rehashing/thrashing of previous events. Those of you familiar with Steven Covey's work will recognize that this is a classic case of quadrant 1 versus quadrant 2 focus.
The second objection is usually, "Much of this information is confidential and cannot be shared." Man, it must be nice to be so important! Or could it be that you're just a bit full of yourself when it comes to what really is confidential? Review the past six months for the information that you thought— at the time— was the most confidential / most needed to be kept "close to the vest." Now I have Three questions for you. First, how long did it take before that information leaked out? Second, when it leaked out, did the world end? Third, wouldn't it have been a lot easier for all involved if you had shared the information openly and trusted your team to use the information with discretion?
Rule #5 - If it's not a personnel issue and not explicitly forbidden, share the information with your team.
This particular rule has a corollary which is incredibly valuable:
Corollary 5.1 -- The more information you share with your team, the more information they will share with you.
It's the corollary that underscores the real power of this rule. By extending your trust to them, there is a reciprocal behavior on their part. And when your team starts sharing openly with you everything that they know, you're on the path to becoming an exceptional leader.
ACTION ITEM 5 - The next time you attend a staff meeting, a strategic review meeting, or any sort of "exclusive" meeting, take the time to write a brief summary (bullet points are great) of the meeting. Share the summary with your staff and ask them if the information was useful in any manner.
F5 Financial
F5 Financial is a fee-only wealth management firm with a holistic approach to financial planning, personal goals, and behavioral change. Through our F5 Process, we provide insight and tailored strategies that inspire and equip our clients to enjoy a life of significance and financial freedom.
F5 Financial provides fee-only financial planning services to Naperville, Plainfield, Bolingbrook, Aurora, Oswego, Geneva, St. Charles, Wheaton, Glen Ellyn, Lisle, Chicago and the surrounding communities; to McDonough, Henry County, Fayette County, Atlanta and the surrounding communities; to Venice, Sarasota, Fort Myers, Port Charlotte, Cape Coral, Osprey, North Port, and the surrounding communities; and nationally.
We'd love to have the opportunity to hear about your situation. Contact us here to schedule an appointment for a consultation.
---
Helping You With
Wealth Preservation – Wealth Enhancement – Wealth Transfer – Wealth Protection – Charitable Giving