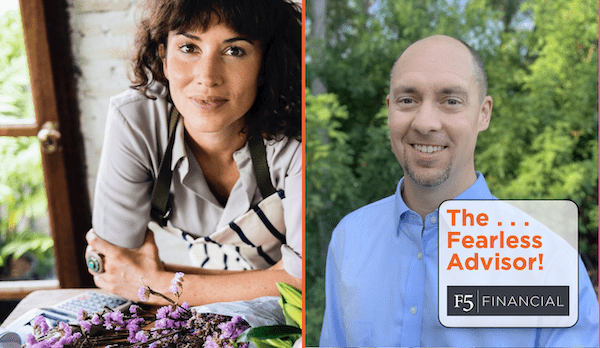 How to Leave Your Job and Start a Business
By: Josh Duncan
Today we discuss the 7 steps needed if you'd like to transition away from your job and start a business. Watch (or read) to find out more!
(Video is 5 minutes. The full transcript is below.)
Full Transcript of video
Hey friends, the Fearless Advisor here. Today I am going to discuss how to leave your job and start a business.
Quitting your job and starting a business requires careful planning.
To get things started, I will say what I am about to discuss in not easy. This video is not intended to portray that resigning from your job and starting a business is going to be a walk in the park. Planning is required to prepare for the changes that come with this transition. The team here at F5 Financial has helped and continues to help our clients through these transitions. They are challenging but possible. Please remember this is a short video overview.
Step 1: Do your market research.
The first step in this process is to ensure there is a market for the business you want to start. Economics 101 tells us that without demand, your supply will go unpurchased. That is a recipe for an unsuccessful business. The good news is that technology will allow you to research your market from your computer and phone. You are looking to learn if people will buy your product or service and what they are willing to pay.
Step 2: Make a transition plan.
If there is a market for the product or service you want to offer, next we need to prepare a plan for the transition. A good starting point is understanding what it costs to live each month. This is a necessary input to understand how your family will continue to function during the transition. The costs must include liability payments, groceries, vehicle and travel expenses, kids' activities, entertainment, and ALL other outflows from your household.
Once you know what it costs to live each month, you can compare that to your current household take home pay. If your household is living paycheck to paycheck, this transition is going to require some spending cuts now to prepare for the transition. For families with dual incomes, I would encourage you to view the possibility of living off one spouse's income for a period time. If you can live off one income, this will make the transition much easier.
Step 3: Consider the costs to start a business.
Now is a good time to consider the costs for starting your business. Expenses will vary based on the business you plan to start. The typical expenses will include creating a business entity (typically an LLC), office equipment, bookkeeping software, office space, licenses based on your municipality's laws, a website, and advertising. Some of these are start-up or one-time-only costs, and others are ongoing costs and should be categorized as such.
Step 4: Determine how much money you need to save (and keep in reserve).
This step will provide an estimate of the amount of money needed to simply start your business and keep it going. You will want to add to these estimates when you plan to begin being paid for your product or service and how much. We use these to determine how much you need to save to begin your business and the reserve you will need to live off until you can pay yourself. As I mentioned earlier, if you can live off one spouse's income for six to twelve months, the transition will be much less stressful.
Step 5: Estimate a timeline for the launch of your business.
The timeline for the launch of your business can now be estimated. If you have enough savings built up to launch and carry your family expenses for the estimated time it will take to begin paying yourself, you can get started quickly. However, if you need to build this reserve, you will want to create a savings plan to set money aside to support your transition. It's good to remember that it can take three to five years for a new business to reach a level of sustainability. This means your business is making money and you are enjoying an acceptable wage.
Step 6: Use the fire in your belly to motivate you as you start your business.
One thing I have not mentioned is the emotional component of these types of transitions. Most likely, if you are considering starting your own business, you believe you can make a more significant impact on the world than you are making today. Your current job may be bringing you down, but thinking of your own business sirs a fire in your belly. This fire is what will drive you to follow through on your dream.
Step 7: Gather your support team of family and friends.
Your fire will flicker along the way, as the journey will not be easy. However, you will feel more significant as you begin to deliver your product or service to those who want to buy it. This will also help carry you through the transition. Finally, it's wise to have a supportive spouse and friends who believe in you and will encourage you.
To start a business . . . is not the easiest decision to make but has the potential to be very rewarding to all the lives you touch.
Your transition from your current job to starting your own business is a formula of planning that includes numbers and emotions. Both will help you find personal significance through serving who you were made to serve while supporting you and your family. This is not the easiest decision to make but has the potential to be very rewarding to all the lives you touch.
Would you like more support?
If you have questions about how you can pursue leaving your job and starting a business, feel free to schedule a meeting with a member of our team. Thanks for joining us!
Photo credit: rawpixel.com
---
Most recent Fearless Advisor video post:
Do I Need Musical Instrument Insurance?
F5 Financial
F5 Financial is a fee-only wealth management firm with a holistic approach to financial planning, personal goals, and behavioral change. Through our F5 Process, we provide insight and tailored strategies that inspire and equip our clients to enjoy a life of significance and financial freedom.
F5 Financial provides fee-only financial planning services to Naperville, Plainfield, Bolingbrook, Aurora, Oswego, Geneva, St. Charles, Wheaton, Glen Ellyn, Lisle, Chicago and the surrounding communities; to McDonough, Henry County, Fayette County, Atlanta and the surrounding communities; to Venice, Sarasota, Fort Myers, Port Charlotte, Cape Coral, Osprey, North Port, and the surrounding communities; and nationally.
We'd love to have the opportunity to hear about your situation. Contact us here to schedule an appointment for a consultation.
---
Helping You With
Wealth Preservation – Wealth Enhancement – Wealth Transfer – Wealth Protection – Charitable Giving