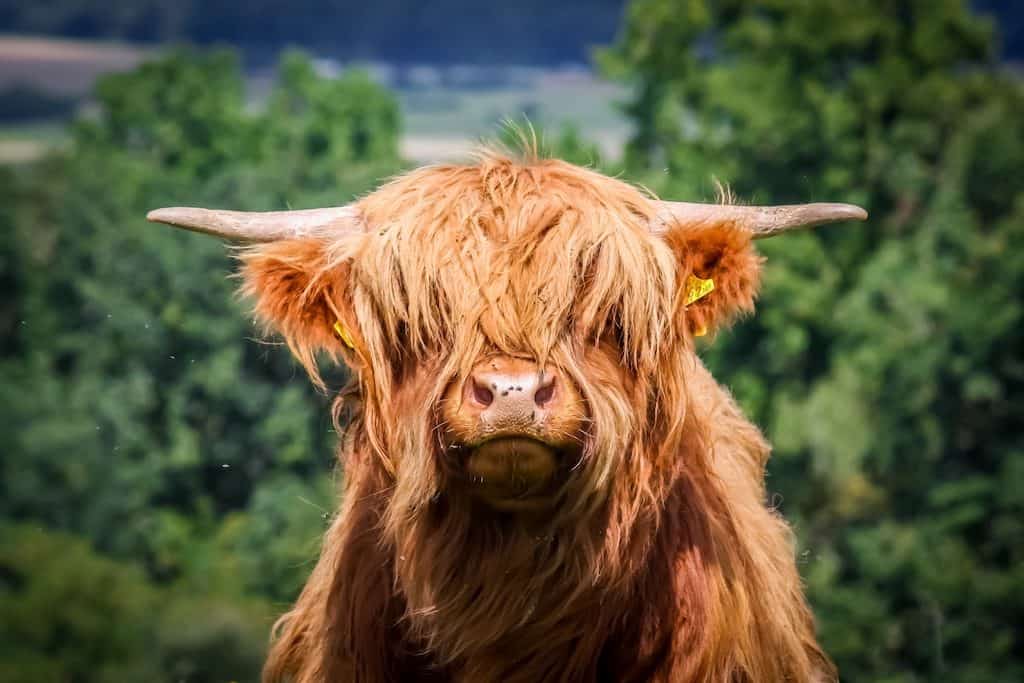 Where's the BEEF!
By: Curt Stowers
There are NO guarantees when it comes to investing. However, thereare certain things that have been shown to be persistent and pervasive. One of these is the "value premium." The value premium is:
The average return of high "book-to-market" stocks minus the average return of low "book-to-market" stocks
-OR-
The average return of "cheap" stocks versus the average return of "expensive" stocks
In a nutshell, the value premium capitalizes on the fact that if you look at the relative price (book-to-market) of a stock, those with more "value on the books" (i.e., the total value on the company's balance sheet), you will see a better performance of these companies.
Research has shown that this premium has existed over time and over various capital markets.
HOWEVER, in seven of the past ten years, the value premium has NOT been present. That has caused some to declare that the premium is dead.
So, three "successes" and seven "failures" is enough for some to declare decades of research dead? How stupid is that? Sorry, some things drive me nuts!!! You can perform your own little experiment to understand why this drives me crazy. Ready? Here you go:
Pull out a quarter.
Flip it ten times.
Record the number of times it comes up heads.
Now flip it ten more times and record the number of times it comes up heads.
Almost certainly, you will NOT have the same number of heads in the two trials. Does that mean that you conclude the probability of heads is NOT 50%? Nope, the small sample did NOT disprove what is well known and established. What it did prove is that there is variability in life.
The attached article goes into much more detail on this topic. Hopefully, after you have a chance to review the article, you will be more confident that the value premium is alive and well.
Are you worried about the behavior of the market and how, when, and where to invest?
If so, would you like to partner with someone who is used to helping people get through these struggles and (then, with confidence) implement portfolio strategies in a systematic manner?
If so, feel free to send us an email or give us a call.We'd love to have the opportunity to help you find a bit more peace of mind when it comes to investing.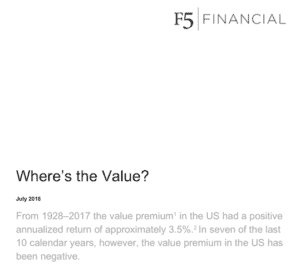 Enjoy the read and remember, it's NOT about the money. It's about how the money supports your goals!
Photo credit: Thomas Quaritsch on unsplash.com
F5 Financial
F5 Financial provides fee-only financial planning services to Naperville, Plainfield, Bolingbrook, Aurora, Oswego, Geneva, St. Charles, Wheaton, Glen Ellyn, Lisle, Chicago and the surrounding communities. Curt Stowers is a fee-only financial planner. He has passed the CFP® examination. Contact or visit Curt at his Naperville location.
We'd love to have the opportunity to hear about your situation. Send us an email or give us a call to find out more about next steps.
Helping You With
Wealth Preservation – Wealth Enhancement – Wealth Transfer – Wealth Protection – Charitable Giving
Visit Us At
50 South Main, Suite 200 Naperville, IL 60540
Contact Us At
(630) 474-5213 or email