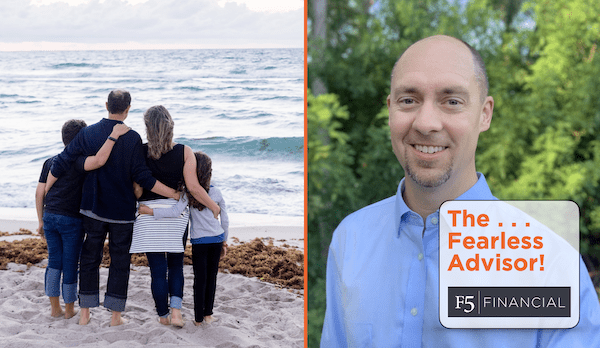 What is Conservative Investing?
By: Josh Duncan
True conservative investing is beating inflation to maintain your purchasing power and fuel your life goals. Tune in to find out how this applies to you!
(Video is 4 minutes. The full transcript is below.)
Full Transcript of video
Hey friends, the Fearless Advisor here. Today I am going to discuss how to invest conservatively.
What is a conservative investor? Is this true?
Many people I speak with define themselves as conservative investors. What do they mean by this? Typically, they are referencing two beliefs. First, they are averse to the daily ups and downs of the stock market. Secondly, they do not want to lose capital or principle from their investments. These are in line with the mainstream ideas around the risk tolerance for an investor.
In my opinion, the mainstream—when it comes to investing—has a problem of living in Opposite Day every day. You remember Opposite Day. Your friend would ask you for your honey bun at lunch and you would obviously reply with, "no way!" Then, your friend, or so you thought, would snag your honey bun and say, "It's Opposite Day!" and take off.
Mainstream media tells investors to be afraid.
Mainstream media tells us continuously that we should be afraid of the ups and downs in the stock market because the economy and world are about to implode. Inflation is up, unemployment is high, the wind is blowing the wrong way, and any other way to scare us. This could not be further from the truth. It's alright to be afraid but only when the fear is based on truth.
Many mistakenly believe that stocks are bad and cash is good.
This thinking leads to many of us believing that stocks, or equities, are bad and cash and bonds are good, all in the context of investing. Emergency funds should always be in cash. However, if your investments for retirement are intended to last the rest of your life, we need to discuss historical facts.
Historically, stocks have returned 7.5%, while bonds have returned 3%.
First, from 1926 through 2021, the S&P 500 has returned an average of 10.5%. Now, if we remove 3%, the average rate of inflation since 1926, we get a 7.5% real return. Bonds have returned an average of about 6%. Take out inflation of 3%, and we have a 3% real return. This is a 4.5% difference in real returns between stocks and bonds.
Bonds will have a harder time maintaining your purchasing power (or leaving a legacy).
Now, if your primary goal in retirement is to not outlive your purchasing power, doesn't it seem that stocks offer a better chance of achieving this goal? Bonds are going to have a harder time maintaining your purchasing power, especially when health care costs have an average inflation rate of 5.21%.
If you throw in another goal of leaving some purchasing power to those who will survive you, I say growing your investments faster than inflation takes them away is valuable. This purchasing power could fuel a grandchild's education or the beginnings of a new invention or business.
Conservative investing is beating inflation to maintain
your purchasing power and fuel your life goals.
Do your research: Are you on track to achieve your investing goals?
Therefore, conservative investing is beating inflation to maintain your purchasing power and fuel your life goals. In contrast, radical investing is believing bonds are going to allow you to stay comfortably retired while having some fun with those you love. I encourage you to do your research to ensure your risk tolerance is based on achieving your goals versus avoiding short-term ups and downs in the market.
If you would like to get serious about stepping out of the never-ending Opposite Day, reach out to us here at F5 Financial. Thanks for joining us!
Photo credit: Patricia Prudente on unsplash.com
---
Most recent Fearless Advisor video post:
F5 Financial
F5 Financial is a fee-only wealth management firm with a holistic approach to financial planning, personal goals, and behavioral change. Through our F5 Process, we provide insight and tailored strategies that inspire and equip our clients to enjoy a life of significance and financial freedom.
F5 Financial provides fee-only financial planning services to Naperville, Plainfield, Bolingbrook, Aurora, Oswego, Geneva, St. Charles, Wheaton, Glen Ellyn, Lisle, Chicago and the surrounding communities; to McDonough, Henry County, Fayette County, Atlanta and the surrounding communities; to Venice, Sarasota, Fort Myers, Port Charlotte, Cape Coral, Osprey, North Port, and the surrounding communities; and nationally.
We'd love to have the opportunity to hear about your situation. Contact us here to schedule an appointment for a consultation.
---
Helping You With
Wealth Preservation – Wealth Enhancement – Wealth Transfer – Wealth Protection – Charitable Giving