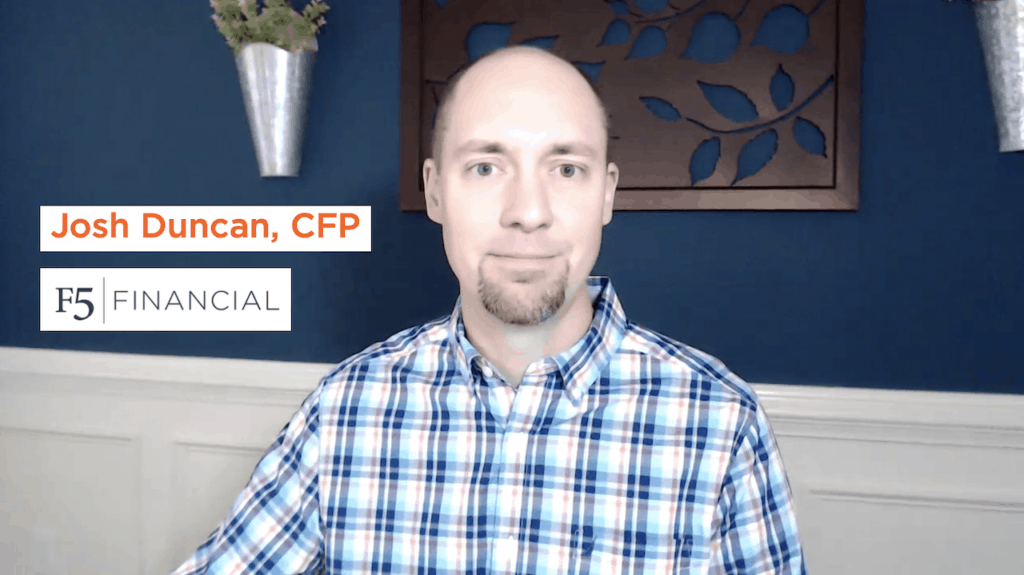 What the Coronavirus Relief Bill means for you
By: Josh Duncan
What each family can expect to receive (plus a detailed stimulus calculator)
What will you receive from the Coronavirus Stimulus Package?
Here's a detailed calculator (to download), as well as a summary of the Coronavirus Relief Bill.
(Video Transcript is below.)
Resources
Summary of important elements of the $2 trillion stimulus package:
Downloadable calculator:
If you have questions or would like to speak with us:
Video Transcript
Hi, I'm Josh Duncan with F5 Financial.
We wanted to take a moment to share a couple resources that can help you understand what the Coronavirus Stimulus Package will mean for you personally—and for your family. (The links are posted below this video.)
The first link is a post from March 27 that summarizes important elements of the two-trillion-dollar stimulus package.
The second is a link to a downloadable calculator I built in Excel, so that—based on your family and tax status—you can estimate how much of the stimulus check you will likely receive.
Also, feel to reach out to me or to Curt Stowers If you have specific questions about your individual situation. (Our link to schedule a call is also posted below this video.)
We would welcome the opportunity to discuss any questions you have during this challenging season.
---
Related video blog post (from 3-20-20):
F5 Financial
F5 Financial is a fee-only wealth management firm with a holistic approach to financial planning, personal goals, and behavioral change. Through our F5 Process, we provide insight and tailored strategies that inspire and equip our clients to enjoy a life of significance and financial freedom.
F5 Financial provides fee-only financial planning services to Naperville, Plainfield, Bolingbrook, Aurora, Oswego, Geneva, St. Charles, Wheaton, Glen Ellyn, Lisle, Chicago and the surrounding communities; to McDonough, Henry County, Fayette County, Atlanta and the surrounding communities; to Venice, Sarasota, Fort Myers, Port Charlotte, Cape Coral, Osprey, North Port, and the surrounding communities; and nationally.
We'd love to have the opportunity to hear about your situation. Contact us here to schedule an appointment for a consultation.
---
Helping You With
Wealth Preservation – Wealth Enhancement – Wealth Transfer – Wealth Protection – Charitable Giving